This property with excessive water and drainage issue, a sinking front stoop and porch area and many hazardous tripping spots made for an unwelcome entrance.

The entry pergola painted white actually brightens the existing overhang area on the new front patio area while the dry river bed houses underground drainage pipes elliminating prior devastating water problems.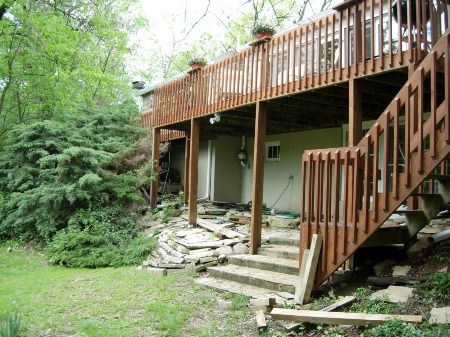 The unusable and unstable back of this property continues to erode and become more unusable and less stable. no place to be to enjoy the beauty of the natural ravine.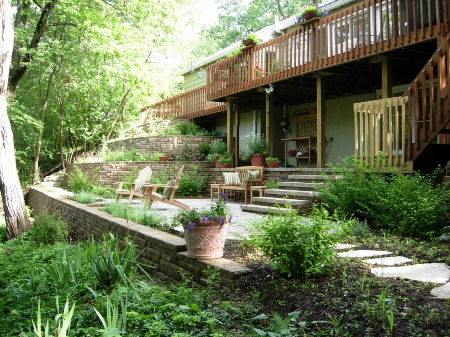 Terraced walls create usable space and stabilize the area creating several uses and areas to sit and enjoy the spectacular views to the stream below in the ravine.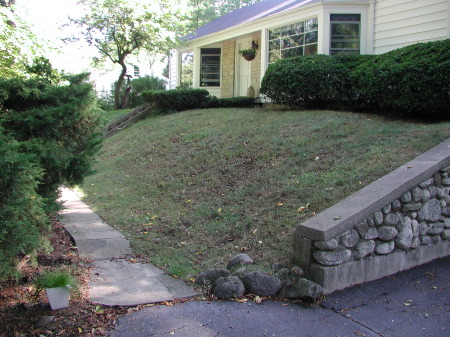 The front entry is an obscure spot on the adventurous journey to the front door.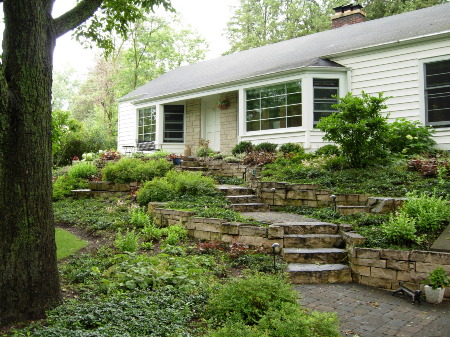 The selection of stone and direction of the front walk creates an inviting garden walk to the front door with many rest spots along the way to view the attractive and lush plantings.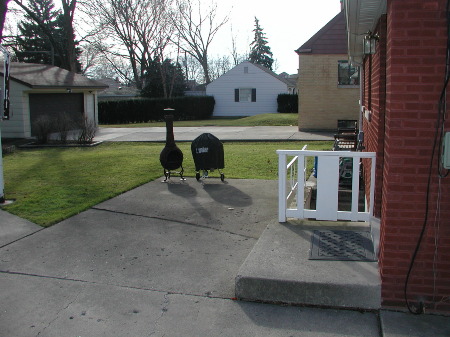 A sterile and exposed back patio does not provide a very comfortable space to get out and enjoy.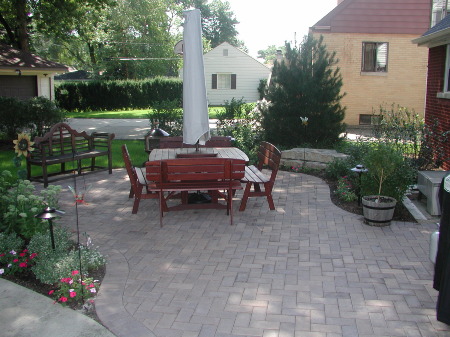 The use of brick pavers, natural stone, slight berming and planting location and selection creates a more comfortable, intimate, less exposed space.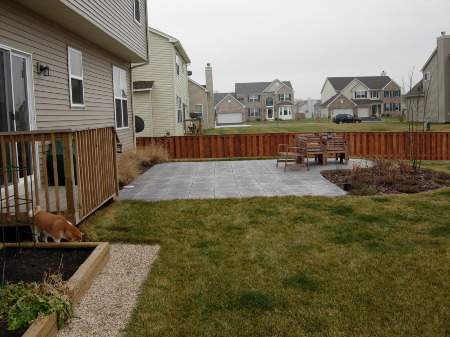 Another exposed and open backyard space. Both views from neighbors and the exposure to weather and the hot afternoon sun make this space practically unusable from mid day on.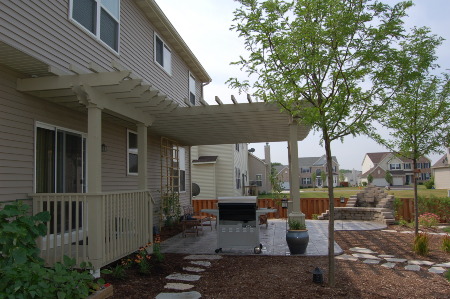 The overhead structures and addition of large shade trees provide protection and enclosure from the elements of nature and eyes of neighbors and passers by.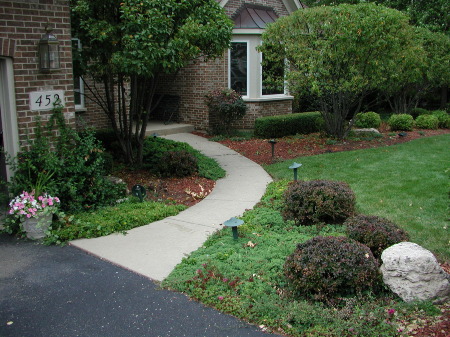 Basic front walk goes right to the front door yet provides little interest or experience while approaching the entry to this home.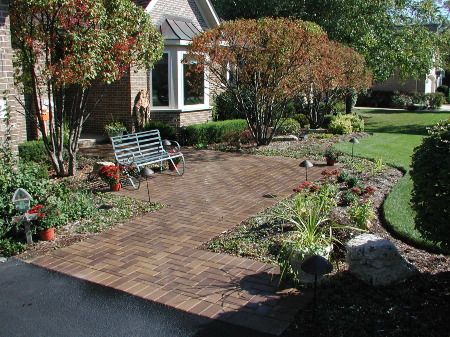 The opened front walk creates a sitting area and places for flowering pots, creating more interest and experience while approaching this home. The bench becomes a useable area while waiting arriving or departing children and guests.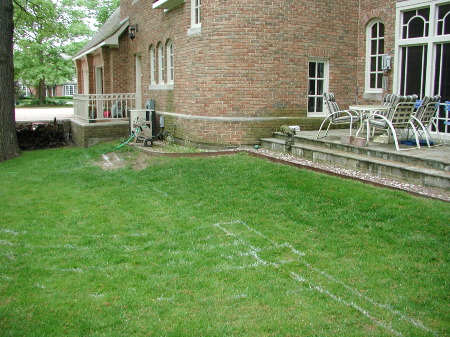 The small patio doesn't provide enough space to be very practical for many uses and also has no connection to other access points.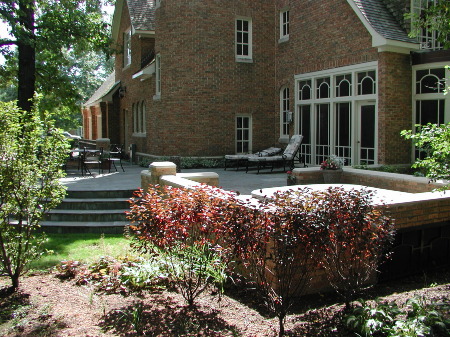 The new walled patio area provides more useable space, a spa area and connectivity and access to and from other areas of the property. The surrounding planting beds provide interest and create space while the large staircase allows access out to the lawn area.