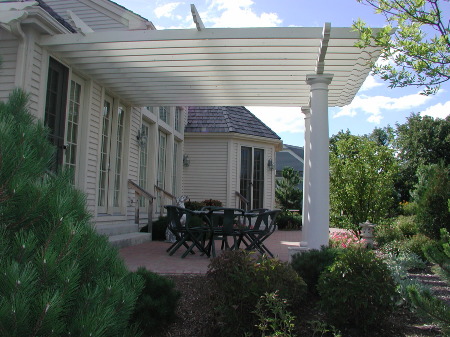 Overhead wooden structures add definition and interest while creating space below. The formation of an outdoor room.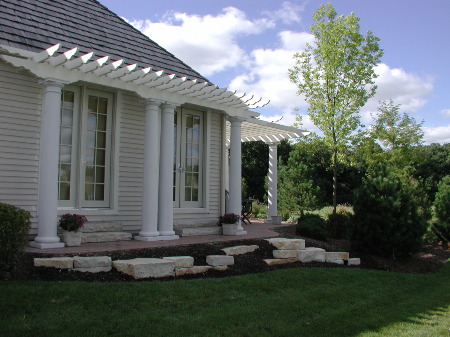 Wooden structures tie in doors from inside to the patio and room created outside. The natural stone in the planting beds creates a nice transition from the structure of the building to the surrounding property.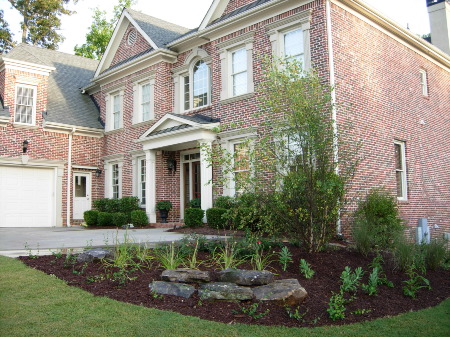 Planting areas with natural stone transition the formal facade to the surrounding landscape. The tall trees frame the strong facade and planting areas full of flowering perennials create an attractive motor court area.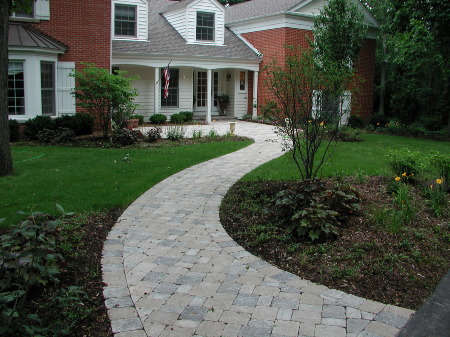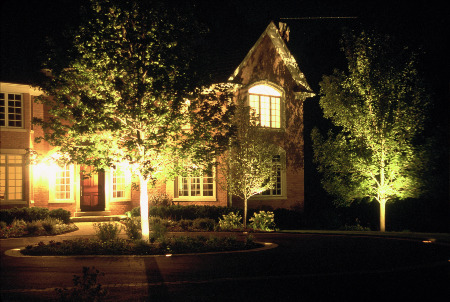 Landscape lighting extends the beauty of your landscape into the darkness. Aestheticall pleasing lighting also provides safety and security for your property.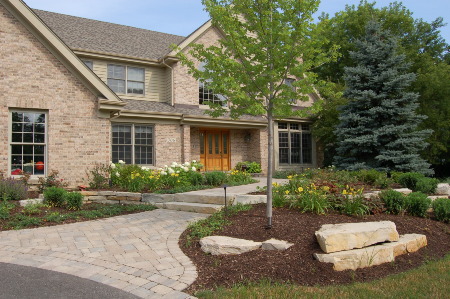 Material and color selections are made to complement the materials used for building this home.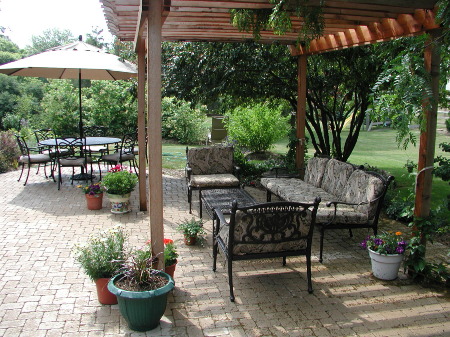 Detached pergolas can create unique usable spaces protected from the sun. The room it creates makes for a more comfortable and intimate setting for morning coffee or afternoon refreshments.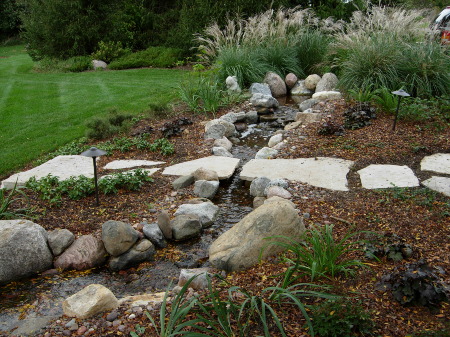 Creative ways to access and cross water features make for an interesting project. Pleasing views create inviting spaces to head out and explore..